A little taste of Brittany has arrived in Reims. Our Crêperie, « A l'Ere du Temps », offers you the chance to taste real « Galettes » and « Crêpes » made from the highest-quality products, and in keeping with tradition, prepared according to the long-standing, culinary customs of Brittany.
Our menu offers you a wide range of rich and tasty, gluten-free and buckwheat « Galettes », wheat « Crêpes » and a variety of salads, to immerse you in the gastronomic world of Brittany. The original, intimate and traditional ambience of the restaurant will take even the Gourmets amongst us on a real, culinary adventure.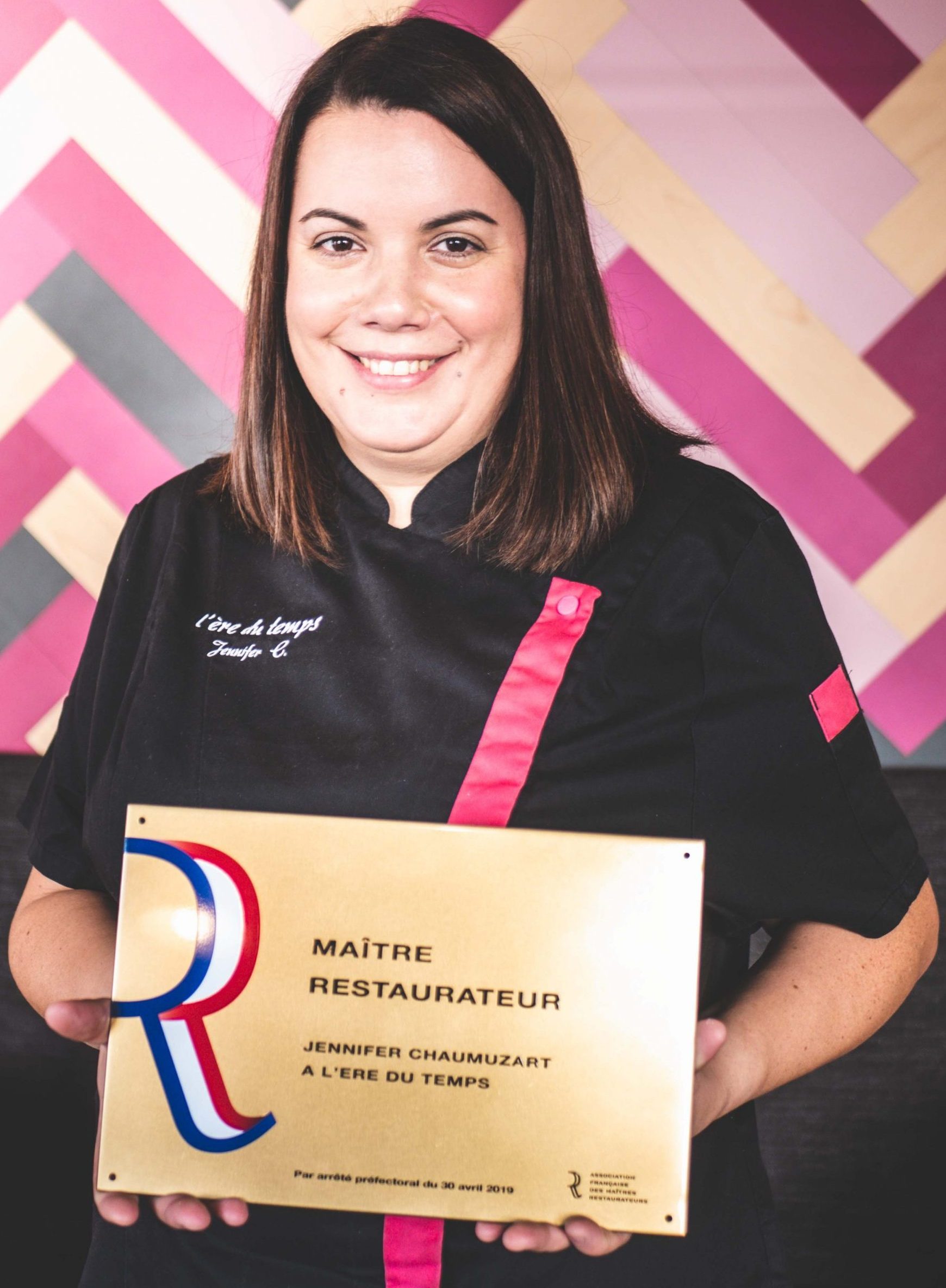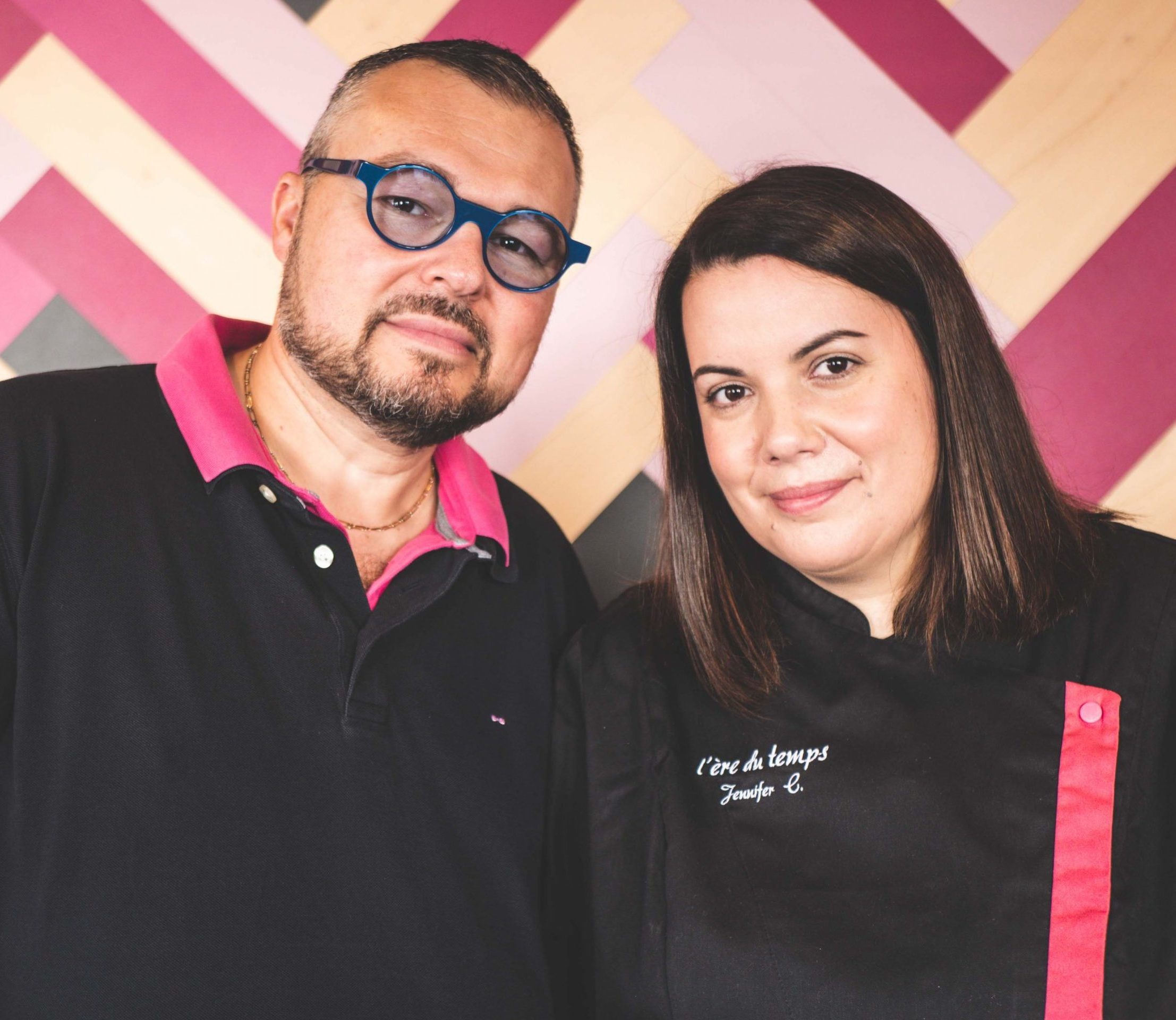 The title of  "Maître Restaurateur" stamp of approval: "a commitment to quality, a deep respect for the customer and a passion for fine food".
Jennifer and Stéphane Chaumuzart.
Our flours are only produced from organic farming
Our buckwheat flour – crushed with a stone grinder mill – is produced, treatment-free, on specific and quality soils. The farm is located in the Ardennes (a region in France). The buckwheat flour we use is systematically analyzed by an independent, accredited laboratory. Thus, this flour is gluten-free guaranteed.
Our jams are produced by "Les Jardins de Marie", Master Jam Maker in 2012.
Exceptional artisanal jams and original flavors.
Homemade food
We have a taste for healthy, homemade cuisine. Our chocolate sauce (pure cocoa butter, without palm oil), our salted butter caramel, our apple sauce and our whipped cream are all homemade and cooked from scratch in our Crêperie. We have a rigorous selection process and we only use the highest-quality products, giving you the best of our know-how.